We know that you like to take care of your car so that it will last for a long time. Maybe your car is already approaching 100,000 miles or more. One of the most common maintenance items that you will encounter for your vehicle is the oil change. We all know that oil changes are important, but do you know what type of oil works best in your vehicle? High mileage oils have gained popularity in recent years, but what makes them different, and do they live up to the hype? We will tell you everything that you need to know about high mileage oil and whether or not they are worth it.
Different Types Of Motor Oil
It can sometimes be confusing when you buy oil for your car because there are so many different types on the shelf. How do you know the difference, and how do you decide which one is right for you? Here are the common types of oil and what sets each apart from the other.
— Conventional Oil
This kind of oil has been around forever, and it is usually the cheapest that you will find. Conventional oil is sometimes also referred to as mineral oil. It is petroleum-based and made at refineries from almost all-natural ingredients. While this oil is cheaper, it does have a few drawbacks. It loses its lubricating properties more quickly, and it does not perform well under high temperatures and other extreme conditions. This can be a good option if you have a standard vehicle, change your oil often, and not operate it under extreme conditions.
— Synthetic Oil
Synthetic motor oil, as the name implies, is primarily artificial. However, synthetic oil provides the best protection against wear and tear for your engine. Its lubricating properties are unmatched by conventional oil, and it can also withstand extreme temperatures and high-performance engines. Many people prefer to use synthetic oil in their vehicles even if they do not truly need it. Synthetic oil does come with a much higher price tag than conventional oil.
— Synthetic Blends
These blends give the consumer a little bit of the best of both worlds. These blends are a mixture of conventional and synthetic oils. They are not as expensive as full synthetic motor oil, although they do not provide the same level of viscosity and lubrication either. If you want higher protection against engine wear without the price of synthetic oil, then a synthetic blend can be a good option for you.
— High Mileage Engine Oil
So, what is high mileage oil? High mileage engine oils are specially formulated and blended for car engines with 75,000 miles or more. As engines age, their seals and gaskets can start to become stiff and brittle. In addition, they can begin to burn motor oil due to bad piston rings or other issues. These high mileage oils have special additives that condition and restore seals and gaskets to help prevent leaks and increase engine performance. You can find high mileage oil in both conventional and synthetic formulas. If you have a high mileage vehicle, then you might consider using a high mileage oil.
6 Best High Mileage Motor Oils
So, you have decided that you need a high mileage oil, but which one is the best? Here are the top 6 choices, along with some pros and cons of each.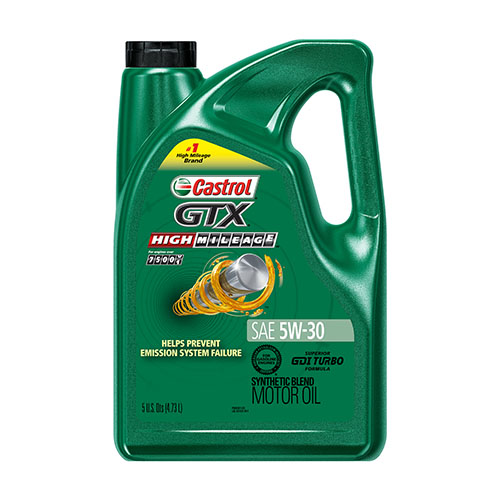 Castrol is one of the most trusted names in the business. You expect them to produce a quality product, and this Castrol high mileage oil is no exception. This is a synthetic blend with special additives that help prevent oil burnoff and sludge buildup. The detergents and seal conditioners in this oil help with oil consumption in older engines.
In addition, Castrol included an exceptional phosphorus replacement in this oil. This can help keep your catalytic converter in excellent working condition and avoid expensive catalytic converter replacement costs. It is one of the only oils on the market with this technology.
Pros:
The great price point for a synthetic blend

Phosphorus content is lower, which helps catalytic converter performance

Improves engine performance and fuel economy
Cons:
Fewer detergents in this oil mean that it does not help with sludge buildup as much as other options

It does not help protect against leaks and burnoffs as much as other options
Valvoline is another highly trusted brand when it comes to automotive care. When comparing the Valvoline vs. Castrol products, the two are very similar. This product from Valvoline is also a synthetic blend. While it is designed for high mileage vehicles, it can be used in newer and older cars. It contains several detergents, which help with cleaning the sludge buildup.
In addition, the seal conditioners in this product can help bring those old seals back to life, and they can help stop and prevent small leaks from your engine. Overall, this product is a great value and an excellent choice for anyone looking for a great all-around high mileage oil.
Pros:
Very reasonable price

Detergents help with sludge buildup

It helps prevent rust in your engine
Cons:
Not the best for high-performance applications

Not compatible with Dexos products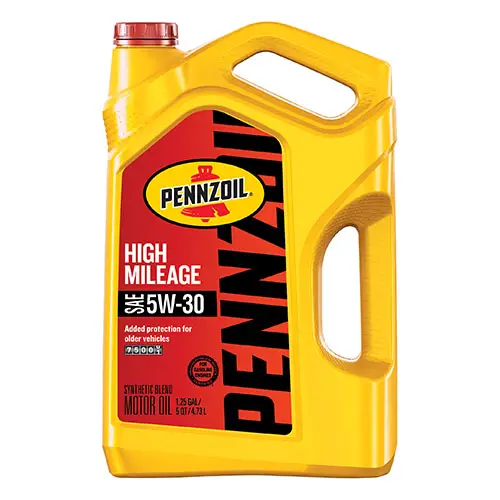 This is the only conventional motor oil on the list, but it still provides excellent wear protection and is best for older vehicles. It has some of the best seal conditioners of any oil brand on the list, so it can help stop and prevent leaks from your older engine.
The other great thing about this oil is the price. It is the cheapest option on our list, so it is an excellent option for your high mileage car.
Pros:
One of the cheapest high mileage oils on the market

Provides superior protection against corrosion and leaks
Cons:
Does not perform well in extreme temperatures

It needs to be changed more frequently
This is a fully synthetic motor oil that comes at a little higher price. However, it does provide some extra benefits as well. Not only does it help extend your engine life with its anti-wear additives, but it can also help prevent sludge buildup. Many of the other oils can remove sludge buildup but do nothing to prevent it in the future, and this oil can do both.
It works well in cold temperatures and hot conditions, and it can provide lubrication to your internal engine parts for many miles. If you are willing to pay the extra price, then this oil is a great option.
Pros:
Performs well in extreme conditions and temperatures

It helps remove and prevent sludge buildup

Conditions and restores seals to their original condition to prevent oil leaks
Cons:
More expensive than other options

Not the best oil for older cars and engines due to its advanced formula
This high mileage synthetic oil may be the best motor oil on the list. This oil helps protect the moving parts inside your engine better than any other oil out there, and it can help extend the lifespan of your engine for years. It is an advanced full synthetic oil that contains special additives and advanced engine seal conditioners that will keep your car running well over 200,000 miles.
Many people compare Castrol Edge vs. Mobil 1. While the Castrol Edge is slightly cheaper than Mobil 1, most people agree that the quality of the Mobil 1 product is superior when it comes to protecting your engine.
The main drawback to this oil is the price. It is pretty expensive, though it is not the most expensive on our list. This oil will last at least 10,000 miles between changes. Some people even choose to change their oil filter more frequently than their oil because it can last for so long. This oil also contains antioxidants that help prevent the oil from oxidizing and breaking down. Overall, the best high mileage oil for your vehicle.
Pros:
Superior protection for your engine

Long intervals between changes

Works well in extreme conditions — this includes both low temperatures and high temperatures
Cons:
Price is higher than regular oil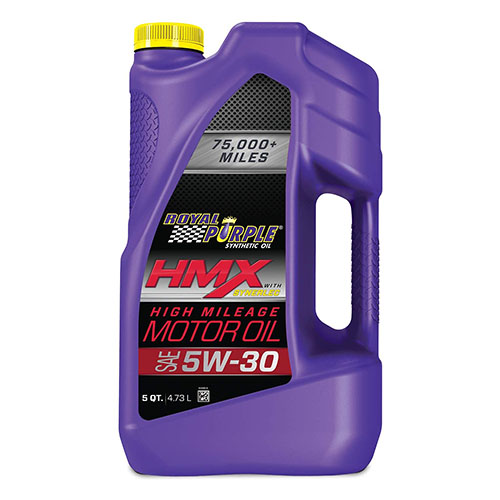 This is another full synthetic oil that provides superior wear protection for your engine. It also contains many additives and conditioners that can help restore your engine to its original condition. While it is fully synthetic, it does not last as long as some other options on the market.
One notable thing about this oil is the zinc additive, making it an excellent choice for older vehicles with flat-style camshafts.
Pros:
Longer intervals between changes

Zinc additive makes it the best oil for older cars
Cons:
Cost

It starts to break down sooner than other full synthetic oils
Is High Mileage Oil Worth The Extra Cost?
You might notice that high mileage oil costs a little more than traditional oil. This is because of the special detergents, additives, and conditioners found in these oils. The price tag on these oils is not that much more expensive than a traditional oil, and it is well worth the extra cost for the additional protection they provide for your vehicle. In addition, those same additives help to restore your engine and stop leaks.
If you have a car with higher mileage, these oils are definitely worth the extra money. They can help your engine last for many years to come and can even turn back the clock on your engine's health. Reducing and preventing sludge can help prevent cracked engine blocks and other major engine failures.
Choosing The Right Motor Oil For Your Vehicle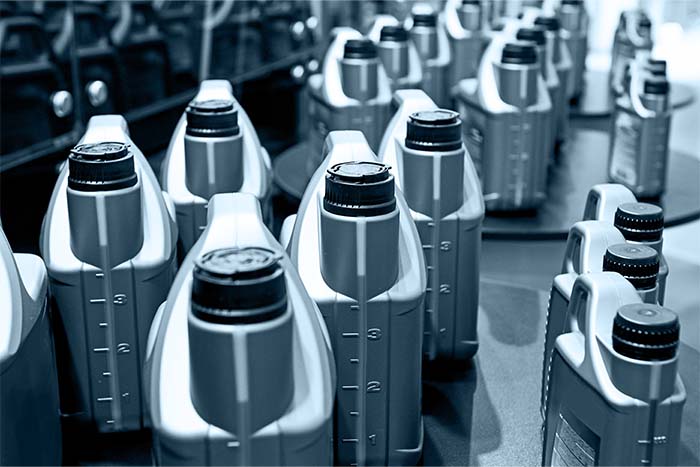 So, what is the best motor oil for high mileage engines? The answer depends on a few different factors. First, the age and mileage of your car play a massive role in your decision, and whether or not you already have some minor leaks can play into the decision as well. Finally, your budget might be the ultimate deciding factor.
When you consider all these things together, you should select the best oil for your vehicle by using the reviews above. If you can afford it, one of the full synthetic options will usually be the best way to go. Is synthetic oil better for high mileage engines? Generally, yes. However, if fully synthetic oil is outside your budget, a synthetic blend or even the Pennzoil conventional oil remain great options.
The Bottom Line
There are a variety of high mileage engine oils on the market today that can be excellent choices for your vehicle. The oils are specially blended to help return your engine to its younger days. Depending on your specific application and budget, there is an oil available to fit your needs. Some people need an SAE 5W20 high mileage oil, while others prefer 5W30 or 10W40. Whatever your needs, consider using high mileage oil in your car today if it has more than 75,000 miles on it.
Frequently Asked Questions
Do high mileage oils work?
Yes, high mileage oils work. They contain special additives and detergents that help restore and condition your engine seals. They also help reduce burnoff in your engine, and they provide excellent protection against wear and tear. In some cases, they can stop small oil leaks, and they will allow you to get many more miles out of your engine. They are definitely worth the money.
What are the benefits of high mileage oils?
As your engine ages, the seals start to deteriorate. High mileage oil helps to condition and restore those seals. In addition, high mileage oils can increase your engine performance and fuel economy. You will see less burnoff with these oils, and you can even stop and prevent oil leaks. By switching to a high mileage oil, you can help to protect your engine and keep it running for years to come.
What is the best high mileage oil to use in a car?
Many people ask, "What is the best oil for high mileage engines?" Most people agree that the Mobil 1 Full Synthetic High Mileage oil is the best on the market. It provides superior protection for your engine components, and it will last at least 10,000 miles between changes. It is more expensive than some of the other options out there, but it is considered by most as the best on the market today.