With the price of gas rising recently, many people search for the cheapest gas they can find to save money. According to AAA, people are six times more likely to choose a gas station based on fuel prices than quality. However, filling your tank with cheap gas is not always the best decision. Quality gasoline costs more for a reason, and cheap gas will lead to problems with your engine and other vehicle components down the road. Using high-quality gas in your car will keep your engine clean and running smoothly for years to come. So, which gas stations have the best gas in 2023? Keep reading as we give you all the details. In addition to gasoline quality, we'll also give you details on which convenience stores have the best customer service, rewards programs, and snacks! Let's get started!
Ten Best Quality Gas Stations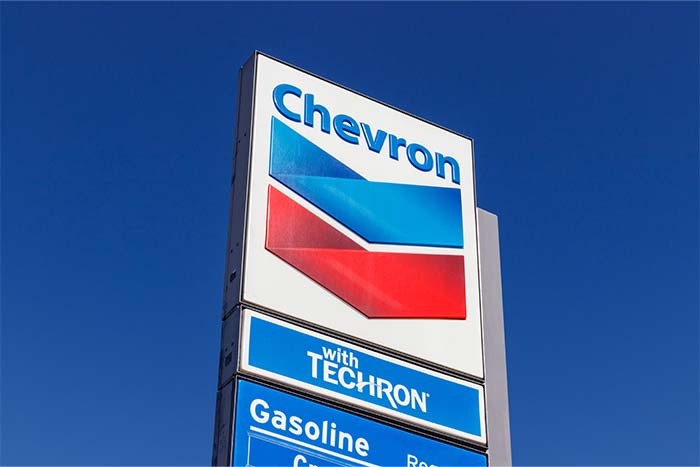 #1. Editor's Pick: Chevron
So, which station has the best gas? Our pick for the best gas station in 2023 is Chevron. Chevron is one of the oldest fuel suppliers in the country, and they are also one of the largest gas station chains in America. There are nearly 8,000 Chevron stations across America, and their gasoline is proven to lead the industry in many areas.
Chevron uses a proprietary additive called Techron in its gasoline. This additive provides many benefits. When you use Chevron gas with Techron, you can rest assured that you will get the best possible fuel economy, your engine will stay free of carbon buildup and carbon deposits, and you will experience lower emissions. In fact, studies have proven that the Techron additive can remove up to 50% of carbon deposits in your vehicle after driving as few as 4,500 miles with Techron gasoline. In addition to Chevron, you will also see the same Techron gasoline sold under the Texaco brand.
Not only is the quality of Chevron fuel unbeatable, but they are often ranked #1 in customer satisfaction across convenience store chains. They offer a wide range of snacks and drinks, and some locations even have grills or restaurants inside the store. For instance, one location in California has a burrito grill inside that has rave reviews.
Signing up for a Chevron Techron credit card will also allow you to save money at every fill-up. You can save as much as seven cents per gallon at every fill-up, plus the credit card frequently offers bonuses that allow you to save as much as twenty cents per gallon. When you combine the quality of its gasoline with its rewards program and convenience store options, it is no surprise that Chevron is our top pick.
#2. Shell
Shell is America's largest gas station chain, with over 14,000 locations across the country. In addition to their large presence, they also have excellent gasoline that can keep your car running smoothly. Like the other gas station brands on this list, Shell sells Top Tier gas. We will discuss Top Tier gas in more detail later in this article, but it basically means that the gasoline exceeds the minimum requirements from the EPA concerning gasoline detergents. This means that the fuel will burn cleanly, provide the best fuel economy, and keep the internal components of your car's engine clean.
In addition to the required detergents, Shell is one of the best gasoline brands due to their high concentration of nitrogen. This allows the gas to clean buildup in your engine and helps prevent future buildup even better than other Top Tier gasoline. While Shell does not rank quite as high in customer satisfaction as Chevron, Shell can help you save money when you refuel with its rewards program.
By signing up for the Shell rewards credit card, you can save up to twenty cents per gallon at each fill-up. You can also earn rewards on other gas station purchases, such as jerky, ice cream, or other snacks inside the store. The Shell Mastercard even allows you to earn rebates on non-Shell purchases, such as dining out at restaurants. These perks, combined with quality gasoline, rank Shell high on our list.
#3. Costco
There are several things that caused Costco to be ranked so high on this list. First, Costco often has some of the lowest gas prices that you can find. Most people always look for the lowest-priced gasoline, and Costco is often the low-price leader. Thankfully, you do not have to sacrifice quality when it comes to Costco gasoline.
Costco sells only Top Tier gas that is guaranteed to exceed all the minimum detergent additive requirements of the EPA. This means that Costco gas will help improve your fuel economy, remove carbon deposits from your engine, help prevent future buildup, and lower your emissions. This gasoline is good for both your car's engine and the environment.
In addition to great gasoline, Costco gas stations usually have low prices on snacks and drinks. However, their selection of food and other items is often more limited than some convenience stores – typically because these gas stations are located on the same site as the Costco warehouse.
If you sign up for a Costco credit card, you can get 4% cash back on the first $7,000 of your gasoline purchases each year. The biggest drawback to Costco gas is that you will need a Costco membership to purchase gas there. There are a few exceptions. For instance, if you have a Costco gift card, you can purchase gas without having a membership to the warehouse.
#4. Sunoco
Sunoco boasts over 5,200 locations across the United States, and their Top Tier fuel meets the demands of everyday drivers and high-performance vehicles. Sunoco Ultratech fuel meets all the specifications of the Top Tier gasoline requirements. In fact, Ultratech has the same level of detergents as the fuel used in NASCAR engines. Plus, they have Ultra94 gasoline. This is a high-octane fuel that can be used in performance engines, and this octane rating is higher than you will find at almost any other gas station.
Sunoco has a large rewards program, and you can earn rewards through the Sunoco Go Rewards app for free. Earn up to three cents per gallon in rewards through the app. You can also earn even more rewards if you sign up for a Sunoco credit card.
Sunoco stations are spread all across the country, from Texas to Wisconsin. So, you are bound to pass a Sunoco station frequently if you are headed on a road trip. Sunoco not only has great gasoline, but they have a wide range of quick snacks and other gas station food inside as well.
#5. Exxon
Exxon is another high-quality gas station on the list. Between the Exxon brand and their companion brand, Mobil, you will see nearly 11,000 gas stations across the country. You will find Exxon and Mobil stations everywhere, from Pennsylvania and Ohio to Florida and Texas. Exxon and Mobil are known for high-quality automotive products, including gasoline and engine oil. The Top Tier gas found at Exxon and Mobil stations will help clean your engine of harmful carbon deposits, and they will help prevent future buildup from forming.
The ExxonMobil Smart Card allows you to save as much as six cents per gallon, and you can also save money by signing up for their rewards app. Exxon is constantly looking for ways to improve the customer experience, and they were the first gas station chain in the country to implement "pay at the pump" solutions. Exxon stations also rank very high when it comes to clean facilities and restrooms, and that can be very important when you make a pit stop.
Lastly, many Exxon stations have a great selection of food that goes well beyond bagged chips and candy bars. You will often find fresh pretzels, jalapeno cheddar cheese dip, nachos, hot dogs, and even crispy fried chicken in some locations. When you see the Exxon sign, you can almost never go wrong by stopping in.
#6. Valero
Valero is another great gas station that sells Top Tier gasoline. Valero only started in 1980, but it has quickly grown into one of the best gas stations in America. Valero purchased an Exxon refinery in North California in 2000 and entered the West Coast market. The company has also purchased other refineries around the country, and they currently have a throughput of about 3.2 million barrels per day.
In addition to great gasoline, the company is heavily involved in green initiatives. They operate 12 ethanol plants across the country, and they are America's largest producer of renewable diesel fuel. Together, this combo makes Valero one of the best one-stop shops around for all your fuel needs.
Valero not only provides high-quality fuel at great prices but is also known for having clean and convenient gas stations. They offer the ability to pay for your gas from your vehicle using the ValeroPay+ app. This touchless payment method makes getting gas for your vehicle easy and effortless. The types of snacks and drinks provided in the store rivals nearly any of the other gas stations on this list, and Valero stations are often located near fast food establishments in case you need a larger meal.
#7. Marathon
Marathon does not have as large of a presence as some of the other stations on this list. Marathon has roughly 5,600 locations across the country, and they are primarily located in the South, Northeast, and Midwest. You will find many Marathon stations in Minnesota, Ohio, New York, Iowa, and other states. However, you won't find as many Marathon stations on the West Coast. Marathon offers STP fuel additives in their gasoline, and their gas is proven to lower emissions, restore lost power to your engine, increase fuel efficiency, and remove harmful carbon deposits. You will also find the same type of gasoline sold across the Arco brand.
Unfortunately, Marathon no longer offers credit cards for its customers. The Marathon credit card provided great rewards in the past, but these cards are no longer available. Instead, customers can sign up for a free rewards program called the "Make It Count" program. Customers can receive up to five cents per gallon in rewards through this program.
Marathon consistently is rated near the top of customer service rankings for gas stations. Typically, it beats out its much larger competitors in this space. Most Marathon stations offer a great range of snacks for the road, although you won't usually find as many warm options as some other stations. If you are looking for hot dogs or tacos, you likely need to look for one of the other options on this list.
#8. Sinclair
Sinclair uses a proprietary additive called DINOCARE to help reduce emissions from your vehicle and increase your fuel economy. Sinclair Oil has been around for over a century, and they aim to help your engine last just as long. Sinclair with DINOCARE is a Top Tier gasoline brand that will keep your engine running clean for thousands of miles, and it can even help remove existing carbon deposits.
There are about 1,600 Sinclair stations across the country, and many of them are located across the Midwest and West. When it comes to rewards, Sinclair offers you four different ways to save money at the pump. You can save $0.05 per gallon with the Sinclair credit card, and you can save up to $0.10 per gallon with the Sinclair mobile app.
#9. QuikTrip
QuikTrip sells Top Tier gasoline that meets or exceeds all the EPA standards. However, the place where QuikTrip really shines is in the food department. Some QuikTrip locations even have a QT Kitchen with made-to-order food options. You can fill up with gas and get a delicious meal at the same time. These locations offer breakfast, lunch, and dinner options and grab-n-go options for those in a hurry. You can also get pizza and frozen treats at these QT Kitchens.
The QT Fleetmaster credit card allows customers to save up to five cents per gallon at all QuikTrip locations. These cards can be a great option for those customers who operate a fleet of vehicles, and the savings can add up quickly.
Make sure that you don't confuse QuikTrip with Kwik Trip. Kwik Trip is an entirely separate gas station chain. While those locations also offer many great food options, their gasoline quality did not rate as highly as QuikTrip stations.
#10. Phillips 66
This may be one of the most iconic gas station brands on the list, although there are less than 2,000 locations still in operation today. Phillips 66 is known for selling high-quality gasoline, and they consistently have high customer satisfaction scores. Phillips 66 offers both an app-based rewards program and a credit card. These rewards can be stacked on top of each other to save a significant amount of money.
While many of these gas stations are owned by the Phillips 66 corporation, you will still find some family-owned locations. Phillips 66 might not always have the best selection of gas station snacks and food, but the quality of their gasoline and rewards programs made it necessary to include them on this list.
Top Tier Gasoline Explained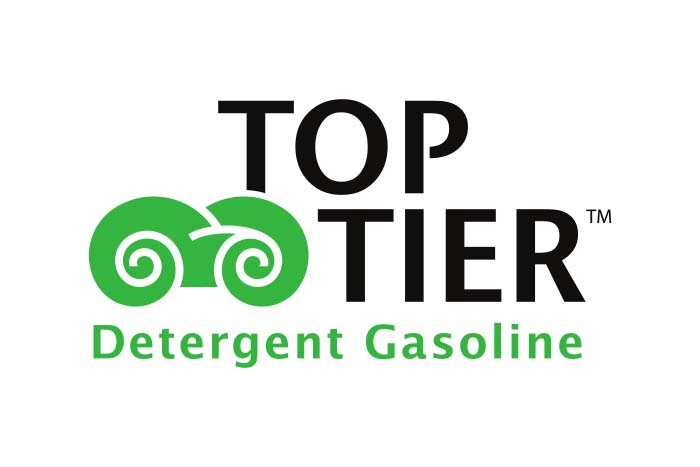 So, is there really any difference between cheap gas and any other gasoline? The answer is yes! While all gasoline is regulated by the EPA, gas stations participating in the Top Tier program have committed to going above and beyond the EPA requirements. Top Tier gasoline has higher concentrations of additives and detergents than what is required by the EPA. These additional detergents allow Top Tier gasoline to burn more efficiently and cleaner. This helps keep your engine components free of harmful carbon deposits and even helps clean existing carbon buildup in most cases.
Not only does Top Tier gas have special additives that make it cleaner in your engine, but the tanks at the gas station are also different. The gas station must use special filters that remove water and other contaminants as the fuel is pumped. Even the smallest amount of water in your gas tank could cause big problems, and using Top Tier gas stations will prevent any water from getting into your tank.
You might think that Top Tier gas is a lot more expensive than lower-quality brands. However, that is not the case! You will find many gas stations that sell Top Tier gas, and their prices are sometimes lower than competitors. If you want to keep your car running smoothly for many years, you should always ensure that the gas station you visit participates in the Top Tier gas program.
What Are Octane Ratings?
Octane ratings help describe the stability of the fuel. While we could dive deep into the details of octane ratings, it would take a chemistry degree to understand much of it. At the most basic level, octane ratings describe how much pressure it will take before the fuel combusts. Think for a moment about how an internal combustion engine works.
After the fuel has been sprayed into the combustion chamber by your fuel injectors, the piston begins to compress this fuel mixture. At just the right moment, the spark plug fires and ignites the fuel. This ignition causes the piston to be forced back down into the cylinder.
If the octane rating of your fuel is too low, the fuel may combust and ignite before the spark plug fires due to the amount of pressure on the fuel. This early combustion is usually called pinging, and it can damage your engine. Your car's owner's manual will tell you the minimum required octane rating for your engine, and you should never use an octane rating lower than the manufacturer's recommendation.
High-performance engines will require higher octane ratings than most engines. If you hear your engine pinging, you should try switching to higher-octane gasoline. In some cases, higher octane fuels also have additional additives that provide even more protection for your engine.
Why You Should Always Use Top Tier Gas Station Brands
Now that you know what Top Tier gas is, you might wonder why you should use it. The answer is simple. Top Tier gas keeps your engine clean, gives you the best fuel economy, and is best for the environment. Even if you have used lower-quality fuel in the past, Top Tier fuel can help your engine recover. Not only does Top Tier gasoline keep carbon deposits from developing on engine components, but it also helps clean your engine and remove existing deposits.
Top Tier gas is the best fuel available for your vehicle, and it is also the best fuel for the environment. Top Tier gas is the cleanest gasoline available, producing fewer emissions when it burns. You can help protect your vehicle and do your part for the environment by purchasing Top Tier gasoline.
Negative Effects Of Cheap Gas
Not all gas is the same, and you should be very careful about purchasing cheap gasoline. When you buy gas, you should always ensure the gas station you use participates in the Top Tier gas program. Stations that sell gas and do not participate in this program have lower levels of detergents and additives in their gasoline. This means that the gasoline will not burn as cleanly, which could cause harmful carbon deposits to build up inside your engine.
In addition, lower-quality gas can lower your fuel economy. In some cases, you could see 25 fewer miles per tank with low-quality gasoline. You could also experience engine pinging due to low-quality gasoline. In severe cases, this could result in a blown head gasket or other engine problems. Saving a dollar or two on a tank of gas is not worth the potential engine rebuild costs or head gasket repair costs that you might incur down the road.
Similarly, low-quality gas could contain water or other contaminants that could ruin your fuel filter. If you experience any of the symptoms of a bad fuel filter, it could be due to cheap gas.
Planning Your Road Trip — Other Gas Station Services
If you are headed on a long road trip, you likely want to know what else a gas station offers besides fuel. Food and drink options can be very important, as can clean restroom facilities. Here are details about other services you might find at a gas station.
— Best Gas Station Food
Whether you are just looking for a quick snack or a full meal, some of the gas stations on our list can provide it. QuikTrip is likely the best option on this list if you are looking for full meal options. In addition, USA Today has compiled a list of the best gas stations, and most of those include options for hot meals and snacks. Buc-ee's, Sheetz, Love's, and Rutter's are some of the best options if you are strictly looking for the best gas station food. Most of these stations offer full kitchens that serve food platters just like you would order in a restaurant. For those looking for the best coffee, you should head to your nearest Wawa station.
— Availability Of Electric Vehicle Charging Stations
Perhaps you don't need any gas at all. For those with electric vehicles, the availability of charging stations can be extremely important. You might want to go inside and have a meal while your car charges. Unfortunately, you won't find many charging stations available at nationwide gas station chains. However, you can find some locally-owned stations that have decided to add EV chargers. You should typically search the Internet for charging stations in your area to find the closest options.
The Bottom Line
The gas that you put into your car's tank can have a huge effect on the lifespan of your engine. Top Tier gasoline is the cleanest and most efficient fuel available, and you should always find Top Tier stations when purchasing gas. The stations on our list all participate in the Top Tier program, and you can't go wrong with any of them. However, the stations toward the top of the list excel in all areas, including customer satisfaction, cleanliness, and the availability of food and drinks.
Frequently Asked Questions
Which gas station has the best customer service?
Many surveys rank QuikTrip at the top of the list for customer service at gas stations. However, others rank Chevron or Buc-ee's at the top. Many times, customer service is very specific to a single location. It is possible that you could have a bad experience at a single location, even though the gas station chain gets great customer service ratings. If you want a great experience, you should consider using a Chevron or QuikTrip station.
What is the difference between regular and premium gas?
The biggest difference between regular gas and premium gas is the octane rating. Premium gas has a higher octane rating than regular gas. The higher octane rating means premium gas can withstand more pressure before combusting than regular gas. High-performance engines usually require premium fuel, and regular gas can cause those engines to knock or ping. Always consult your owner's manual for the type of fuel required in your car, and know that using a lower octane fuel than recommended could result in engine damage.
Which gas station is cheapest?
Costco often has some of the cheapest Top Tier gas available. The price of gas is also extremely dependent on your location. Fuel prices can vary by a few dollars per gallon from one part of the country to the next. Remember that cheap gas is not always the best option. If you do find a gas station selling gas significantly cheaper than competitors, make sure that they offer Top Tier gas. Otherwise, you could be paying for car repairs due to contaminants in the gas that cause problems with your engine.
What is the best gas for your car?
The best gas for your car is Top Tier gas. There are many gas stations that offer Top Tier fuel, and all of the gas stations on this list participate in the Top Tier program. This is the cleanest and most efficient fuel available, and these stations also have special filters in place to remove water and other contaminants from the gas. As long as you purchase a Top Tier brand, the specific brand you want to use is often left up to personal preference. If you want to know who has the best gas, you could argue for any of the gas stations on this list to be at the top. Almost all of the Top Tier brands contain their own detergents and additives that will keep your engine clean for thousands of miles.