Selling a car can be a frustrating and time-consuming process. Many people dread selling a car on their own, so they trade it for a new one. Trading your vehicle usually leaves money on the table because you could probably sell it for quite a bit more. Thankfully, selling your used car today is not the headache that it once was. There are many different ways to get it done, and almost all of them will lead to more money than a trade-in. Use the cash you make from the sale as a down payment on a new car, and you will be amazed at how quick and easy the process can be. We are here to give you the six best ways to sell your used car and provide some tips on how to get the most cash.
6 Ways To Sell Your Used Car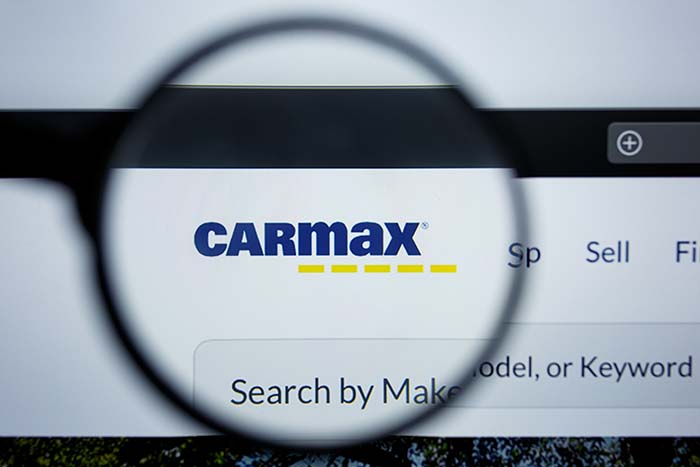 Years ago, your options for selling a used car were pretty limited. Perhaps you might have sat the car in your yard with a FOR SALE sign on it and hoped that someone drove by who was interested. More than likely, it sat in your yard for weeks without any potential buyers. However, if you're wondering how to sell a car today, there are many avenues available through which you can sell your vehicle. Here are some of the best ones.
— Private Sale
Private sales are still one of the most common ways to get rid of your vehicle. While sitting your car in the yard with a sign on it might not seem like a great option, this can lead to selling your car. You might also consider asking some local businesses if you can set the vehicle in their parking lot. Businesses usually have more traffic than residential areas, so there is a greater chance that a potential buyer will see it there.
Word of mouth is also a great way to complete a private party sale. Tell all your friends and family about your car. Many times they might know someone who is looking for a great used vehicle. They can connect you with the buyer and allow you to negotiate and close the deal with them. You can even incentivize them by telling your friends that you will give them a referral fee if they find someone who buys the car!
— AutoTrader
While this is technically still a private sale, AutoTrader is a massive platform for getting rid of your car. It gives you exposure to hundreds or thousands of potential buyers who might not otherwise ever see your car. People search AutoTrader for the specific vehicle they wish to purchase, and in some cases, they will even drive hundreds of miles for the right car. So, you could end up selling your car through AutoTrader to someone from another state. If you're thinking, "I want to sell my car online," then AutoTrader is the way to go.
All you need to do is decide on an asking price, create a great ad, and take some good photos of your vehicle. You list your vehicle on the site, and they bring you the buyers. The marketing is done for you because people are already browsing the site looking for cars. This is a great way to accomplish a car sale because the website is so popular for people who are looking to buy a car.
— CarMax Or Other Dealership
This option has become more and more popular in recent years. It removes the hassle of dealing with the public when trying to sell your old car. Let's be honest — most people you think are interested in buying your car are really only tire kickers. By selling to CarMax or another dealership, you know for a fact that your car will be sold.
CarMax started this trend several years ago, but many big dealerships have followed suit. They will make you an instant cash offer to buy your vehicle. The offer is typically good for about a week, so you get some time to think it over. If you decide to sell, they will write you a check for the sale price. They will also take care of all the paperwork, and you don't have to worry about getting taken advantage of through some Internet scam. This is a great option if you want to sell your car quickly for a reasonable price.
— Trade In
If you are buying a new car anyway, then the used car trade-in process is usually the easiest way to get rid of your old car. You don't have to deal with any prospective buyers, and you can go ahead and get your new car right away. Simply tell the dealership that you want to trade your old vehicle, and they will do an inspection and make you an offer. They will work this into the purchase of the new car.
If you have equity in the car, then that amount can act as your down payment. If you have negative equity, then you can even roll that amount over into the loan on your new car in some cases. Just make sure that you have done your research on Edmunds or Kelley Blue Book to determine the value of your car. You want to make sure that you know what your car is worth, as some dealers will often make you a lowball offer on your trade. If you do your research and come prepared to walk away from the deal, then you are in a good position to get a good price for your trade.
— Online Car Buyer
This is one of the easiest ways to sell your old car. All it takes is the click of a few buttons, and they will come to your house and pick up your car. Many online car buyers like Carvana and Vroom have popped up recently. These non-traditional car dealers want to make things as easy as possible for you. All you need to do is head over to their website and enter your car's details. Give them the year, make, and model of your vehicle, along with some information on the car's condition. They will make you an offer to buy the car.
If you decide to accept the offer, these car buyers will come to you and pick up the car. Their car buying process is quick and easy, and it usually only takes a couple of days to get rid of your current car. You can expect an offer generally in the market value range of a trade-in, but you will know right away how much you will get with their upfront offers.
— Junk Car Buyer
If you have a car with some problems, you might think that no one will want it. However, that is not the case! It might usually be hard to find a serious buyer for a junk car or one that won't even crank, but now you can easily sell an old vehicle that is in rough shape. Most of these junk car removal services only require a few simple steps to sell your car. You could choose to sell your car for parts, but that requires a lot of time and effort.
In some cases, you don't even have to worry about a title transfer. Some states allow you to sell a junk car without a title. They will write up the bill of sale and take care of all the paperwork for you. While you might not get the best price going this route, it will allow you to quickly get rid of that old junker that has been taking up space in your driveway for months.
How Much Is My Car Worth?
The value of your car depends on several factors. The year, make, and model play a huge role in your car's value. In addition, the odometer reading and overall condition of your car greatly affect the value. Before you attempt to sell your car, you should do your homework to have a general idea of what your car is worth. You want to come to the negotiation table with facts and data to show your car's value so that you know the difference between a fair offer and a lowball offer.
There are many ways to research your car's value. First, you can start with reputable sites like Edmunds, Cars.com, or Kelley Blue Book. Enter your car's details, and you can get a value range for your vehicle. Another factor is your local market. For example, four-wheel drive trucks might be more in demand in certain parts of the country. In these areas, they will warrant a higher asking price. You can also pull the Carfax vehicle history report for your car to show prospective buyers that it has a clean history. A history of accidents or major repairs will lower the value.
How To Get The Most Money For Your Vehicle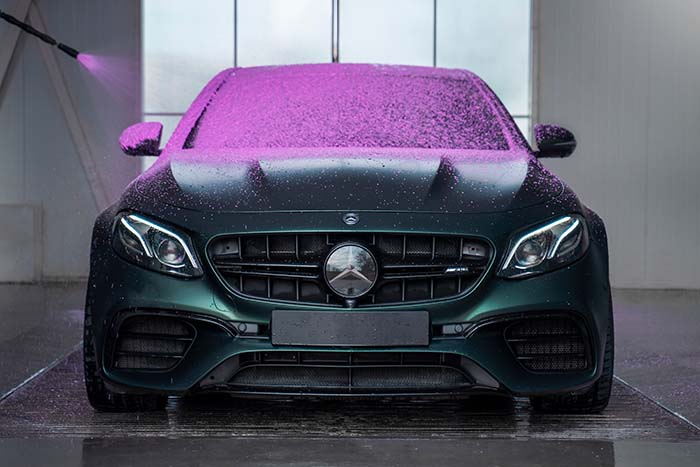 We all want to get top dollar for our car when we sell it. Though it might take a little more work, putting in some extra effort can result in a much higher sales price when you close the deal. Here are the things you need to do to make sure your car sells for the most money possible.
— Prep Your Car Properly
Make sure that your car is washed and cleaned before trying to sell it! You have probably seen cars on Facebook Marketplace, eBay Motors, or Craigslist that look like they just rolled down a dirt road for miles, and the interior is full of trash and old food containers. Trust us; nobody wants to buy that car! Give your car a full wash and detail before listing it for sale. You want your vehicle to look and smell as close to new as possible so that people will actually be interested in purchasing it. Most of the time, it is even worth paying a couple of hundred dollars for a professional detail.
— Do Your Research
Many people wonder, "What is my truck worth?" You will need to spend some time putting in the research on your car or truck before setting an asking price. If you price the vehicle too high, then you will scare away potential buyers. If you price it too low, then you could be losing out on a lot of extra money in your pocket. You might even consider visiting your local dealer to get the trade-in value or a cash offer on your car. Even if you decide not to accept the offer, this gives you a great starting point for knowing how much you should sell your vehicle to a private party.
— Negotiate
You don't have to accept the first offer you get! If you think the offer is too low, then negotiate the price. Present the data and evidence that you compiled during your research as your reasoning. If the person or car dealership is unwilling to budge, then move on. If you have your vehicle priced right, you will find someone willing to pay you what it is worth.
— Close The Deal
The buyer has completed the test drive and decided they want the car, so now it is time to close the deal! Have all your paperwork ready, like a bill of sale and the car title. You might even want to close the deal at your local DMV so that you can transfer the title and address any paperwork issues right away. Remove your old license plates so that the new owner can immediately place the new license plates onto the vehicle. Make sure that you only accept cash or a cashier's check as payment. If taking a cashier's check, it is a good idea to visit the bank to make sure it is authentic. Accepting any other form of payment like a credit card or personal check is not a good idea as it could expose you to scams and leave you without a car or any money.
Paperwork Needed To Sell Your Car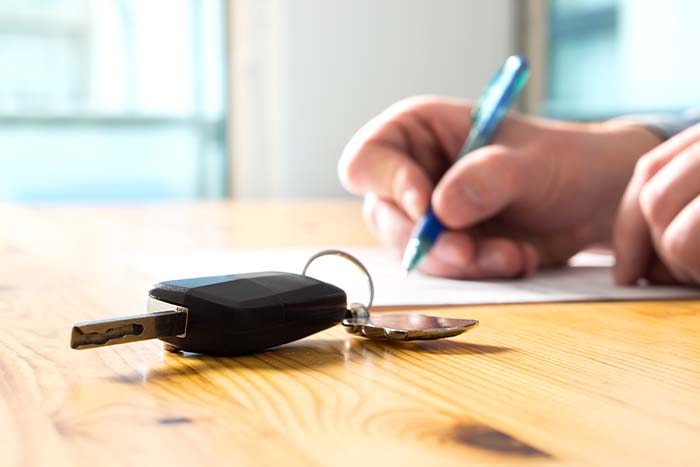 The paperwork needed to complete the transaction varies by state, but a few pieces are almost always required. You will generally always need your car's title, registration, and a bill of sale. If you sell to a dealer or other company, they will handle this for you. If you perform a private-party sale, then the Department of Motor Vehicles will often help you make sure that all your paperwork is in order.
The Bottom Line
The car selling process no longer has to be miserable. There are many different methods that you can use today, and some of them will guarantee that your car sells quickly. Spending a little time doing your research and getting your car ready will pay off in the long run. If you've got a used car that you want to unload, then follow these tips to get it sold today!
Frequently Asked Questions
How do you sell a car to a dealership?
Selling a car to a dealership is quite easy today. Simply take your car to the dealer and let them evaluate it. They will give it an inspection and take it for a test drive. After that, they'll make you an offer to buy it on the spot. If you accept the offer, then they will draft all the paperwork and give you a check. It's that simple!
How do you know if a car is in good condition?
Cars in good condition should have no mechanical defects. They might have a few cosmetic blemishes, but even those can likely be corrected with a simple detail job. The tires should be in good shape, and there should be no warning lights on the dash. If you wash and clean a car in good condition, it should look the part.
What are the benefits of using a car dealership?
One of the main benefits is that they will take care of all the paperwork for you. You won't have to worry about drafting a bill of sale or working directly with a lender. Finally, you know for sure that they will buy your car. If you go the trade-in route, then you can even save some money on taxes when you purchase a new car at the same time.
What are some things to do when selling a car?
First, you should do your research to determine a fair asking price. Next, you should thoroughly clean the car and perform any necessary repairs. When you have an interested buyer, you should negotiate the deal so that you both leave happy. Following these tips will get your car sold quickly and help put the most money in your pocket.