Selling a used car can be difficult and time-consuming. It can often get frustrating dealing with potential buyers who have no genuine interest in the vehicle or want to make you an extremely lowball offer. Thankfully, there are several different options available today when it comes to selling a car. Plus, spending a little time getting the car ready will ensure that you get top dollar for your vehicle. Keep reading as we tell you exactly what to do to sell your car quickly and get the most money for it!
8 Steps To Sell Your Car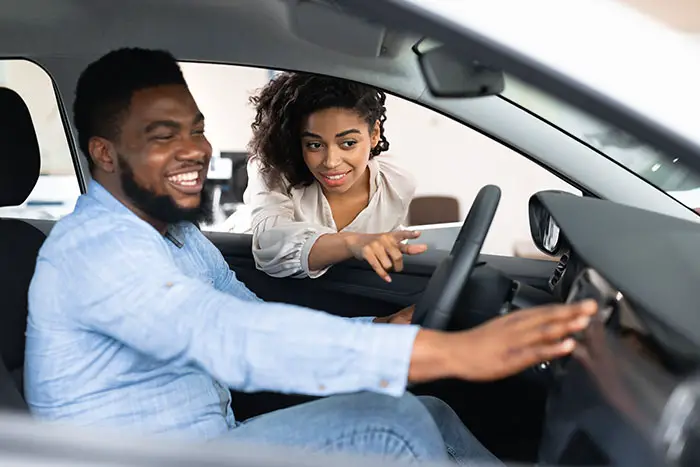 Selling your car doesn't have to be a hassle! You just need to know the proper steps to take so that you can find the right buyer and get the most cash in your pocket. Here is what you need to do to get your car sold quickly!
#1. Research Your Car's Value
Before you attempt to sell your vehicle, you first need to know the value of your car. Putting the wrong asking price on your car can cause many problems. A price that is too high will scare away potential buyers, but a price that is too low can do the same. Pricing your vehicle too low will cause some people to believe that it has problems or issues. So, do your homework before listing your car for sale! Research industry standards, like Kelley Blue Book, Edmunds, or other vehicle pricing guides. You can also take a look at AutoTrader or Craigslist to determine what similar vehicles have been listed for. Once you know how much your car is worth, then it is time to move on to the next step.
#2. Clean It Up
This step requires a little bit of elbow grease. It's time to get your car looking like new again! You will want to thoroughly detail your vehicle, both inside and out. Vacuum the interior carpet and upholstery, wipe down all the hard interior surfaces and clean the windows. Wash and wax the exterior to get the paint shining as much as possible. You want your car to look it's absolute best when you show it to potential buyers. Most of the time, it's worth paying for a professional detail if you don't have the time or skill to do it yourself. Paying a couple of hundred dollars for a detail job could allow you to raise your asking price by $1,000 or more.
#3. Take Great Photos
Now that your vehicle looks like a new car again, it's time to take some great photos for your ad. Many people skip this step and simply snap a couple of pictures with their phones. Great photos can draw in buyers and make them more interested! Take your vehicle to a good location for pictures, like an open parking lot. Take the photos in the late evening when the lighting is best. Do not take pictures of your vehicle with trash in it or with it parked in the mud. You want to show that your vehicle looks great and has been well taken care of. Plus, you want LOTS of photos! Get multiple angles of the exterior and take plenty of photos of the inside as well. The better your photos, the more responses your ad is likely to get.
#4. Create The Perfect Ad
After you take your photos, you are ready to create the perfect ad. Just like with your photos, your ad needs to be thorough and detailed. You do not want to create a two-sentence ad that simply lists the make and model of the car. Include as many details here as possible about the features. Head over to AutoTrader or Craigslist and look at vehicle ads from dealerships. These ads from local dealers are generally comprehensive, and they do a great job of describing the vehicle to anyone who might be interested in it. Your ad needs to do the same. You will want to include the basics, like the year, make, model, and mileage. However, you should also list all the features and extras that might not be so obvious.
#5. Screen Potential Buyers
Depending on where you list your vehicle for sale, you might need to screen through prospective buyers. Craigslist, Facebook, and some other online marketplaces can sometimes be avenues used by scammers. Be careful to thoroughly screen potential buyers before proceeding any further in the process, especially when selling your car on Craigslist. If something sounds too good to be true, it probably is. For example, do not respond to anyone who wants to write you a check for more than your asking price and have you give them the difference back in cash. This is a scam! Also, pay attention to the wording of their emails, and be suspicious of anyone who refuses to talk to you on the phone. If you use common sense, you should have no trouble spotting the scams and dealing only with honest potential buyers.
#6. Set Up Test Drives
Now it's time to get serious! Once potential buyers begin contacting you, it is time to schedule test drives. Most people buying a used car want to test drive the vehicle before they purchase it, and following these tips can ensure a smooth process. Always meet in a public place and bring along a friend if possible. Make sure that your auto insurance covers other people driving your vehicle, and snap a quick picture of their driver's license before they head off on the test drive. You might even want to consider having them sign a release of liability in the unlikely event they are in an accident. Once the test drive is over, then it's time to start negotiating a deal!
#7. Negotiate The Deal
Negotiating the deal is an important part of the car sale process. You have found an interested buyer, and they would like to purchase the vehicle. You should know upfront that most people will attempt to negotiate, and you should also know your bottom dollar price on the car. Private party values are usually a little lower than retail value, although they should generally be higher than trade-in value. If someone makes you an offer, you can always make a counteroffer and negotiate until you come to an agreement. Once you settle on a price, it's time to sign the paperwork and get your money!
#8. Sign The Paperwork
Your state's department of motor vehicles will determine what paperwork is required, but most states generally require a bill of sale and a transfer of the vehicle title. You also need to decide on which forms of payment you will accept. Usually, cash or a cashier's check works best. You should avoid taking personal checks or credit cards, and many people choose to close the deal at their bank or lender — especially if they're getting an auto loan for the purchase. Also, you should generally not allow people to make monthly payments on the vehicle. You should remove your old license plates from the vehicle, sign over the car's title and any additional paperwork, and get your money! Be aware that some states will require a current smog inspection before you can transfer the title. The buyer will head down to your state's DMV to officially transfer ownership of the vehicle. Congratulations! You just sold your car!
Different Methods For Selling Your Car
As we already mentioned, there are several different methods available today for selling a car on your own. Some require just a few simple steps, while others are a little more involved. Here are some of the most common options out there.
— Private Party Sale
This process requires the most work on your part, but it generally results in the highest sale price. You will need to clean up your vehicle, take photos, create an ad, and field phone calls and emails from potential buyers. You also need to do your own paperwork and title transfer, but this will usually result in the most money in your pocket.
— Instant Cash Offer
Getting an instant cash offer is one of the easiest ways to sell your vehicle quickly! There are many companies and local dealers who will make you an instant cash offer to purchase your car. CarMax is a great example. Simply take your vehicle to them, allow them to inspect it, and they'll make you an offer to buy it on the spot. You can usually expect these offers to be around the same as trade-in value or slightly below, but if you need to get rid of your car quickly, this is the way to go.
— Trade-In
If you need to buy a new car anyway, then getting rid of your old car through a trade-in can have some benefits. Trading in your old car can save you a little money on sales tax as part of the new car buying process. Many dealerships will take your trade regardless of your car's condition. Although you might not get the best price for your vehicle when you perform a trade-in, the benefits can sometimes outweigh the slightly lower price that you will get for your car.
— Online Car Buyer
Many people believe that this is the easiest car selling method of all. There are many online car buyers out there today who will purchase your vehicle quickly and easily. Simply give them some basic details about your car, and they will make you a cash offer to buy it. If you accept the offer, they will even come to your location and pick up the car. You never have to leave home, and they even take care of all the paperwork. The price you will get is usually comparable to cash offers from your local dealer, so it is definitely worth considering this option if you need to sell your car. Some online car buyers will even allow you to sell your car for parts to them.
Tips For Getting Top Dollar For Your Vehicle
Now that you know how to sell your car, here are some tips for getting the most money for it. One of the most important tips is to have your car looking good. Nobody wants to buy a car that looks or smells dirty. Make sure you thoroughly clean your vehicle and consider paying for a professional detail. When you create your ad, make sure you include all the details about your car. Don't just write down the basics, like the make, model, and odometer reading. You should also consider providing a vehicle history report so that potential buyers can be informed about the history of the car.
Finally, get multiple offers on your car! Take your car to local dealerships and have them make you a cash offer. Also, get offers from online car buyers. You might be surprised to find that offers can vary between dealers by as much as a few thousand dollars! Different automotive dealers will provide different valuations for your vehicle, and this could result in a lot more money in your pocket. If your vehicle has a transferable warranty, this can also bring a little more money during the sale. Buyers like the peace of mind that a warranty provides, so this can be a great selling point.
The Bottom Line
Selling your car doesn't have to be a headache if you follow the steps outlined in this article. Doing your research and homework before listing your car for sale will help it sell quickly and for the most money. Make sure your vehicle is clean, and make sure that you know how much the car is worth when negotiating with potential buyers. If you want the easiest method of all, then simply get a cash offer from a local dealer or online car buyer. They'll pay you cash for your car quickly, although it's likely to be an amount that is a little lower than private party value.
Frequently Asked Questions
Where is the easiest place to sell my car?
The easiest place to sell your car is usually at a local dealer or online car buyer who will make you a cash offer. You generally don't have to worry about performing a full detail on the vehicle, and they will take care of all the paperwork for you. You can have the money in your hand within a day or two, so the process is very quick as well. You are not likely to get the highest price using this method, but it is definitely the easiest way to go.
How can I sell my car for more money?
There are a few things that you can do to sell your car for the most money. First, make sure your vehicle is clean and free of any major defects, such as a check engine light or weird noises. Next, you should do your research and get multiple offers on the car. You don't have to take the first offer you receive, especially if you are selling it for cash to a local dealer. Shop around for the best offer, as different dealers can often vary a few thousand dollars on what they will offer you for your car.
Do I need to have my car inspected before I sell it?
Some states require a current smog or emissions inspection before you can transfer the car title. However, there is no need to have a general inspection performed on the vehicle. Many buyers will want their own mechanic to inspect the car before they make you an offer, but an inspection is not a requirement in most cases. If there are obvious problems with the vehicle, like a check engine light, then it is a good idea to have an inspection so that you can potentially correct those issues before listing the car for sale.
How much money should I expect to get for my car?
The amount you get for your car depends on a few different factors, particularly the make, model, and mileage. The sales method also affects how much money you will get. Generally, selling to a private party will net you the most cash, while getting an immediate cash offer from a dealer is often the lowest amount of money. Do your research to get a good idea of how much your car is worth before attempting to sell it. This will give you a good idea of how much money you can expect to receive from the sale.